Roxana Gheorghe
CAD Technician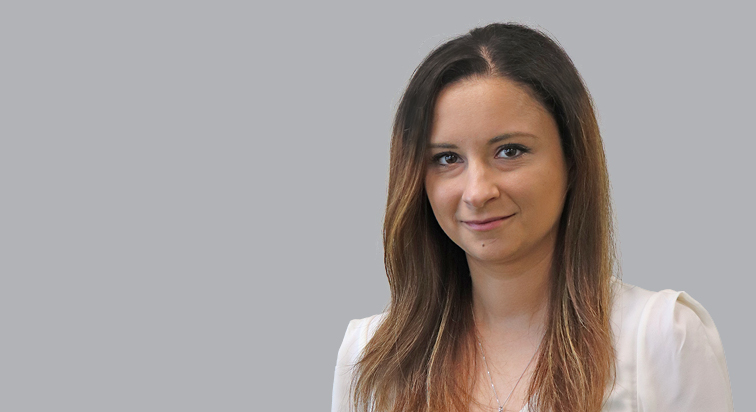 Why FM Conway?
Since before I finished my studies at an architectural university, I have been drawn towards a career within the construction industry.
My partner, who was already working for the company when I graduated university, presented FM Conway as a family-oriented business which promoted environmentally friendly solutions in construction; something I was passionate about and had adopted throughout my projects in school.
After I joined, I had the chance to visit the Erith Asphalt Plant and understand more about the asphalt recycling process, which made me admire the company more for its efforts in creating an efficient system that helps protect the environment.
I believe FM Conway is a very good company to work for, as it offers a lot of opportunities to anyone aspiring to grow and achieve a career. They invest a lot in the professional training of their employees and makes them feel valued.
What do you most enjoy about your current role?
The best part about working for FM Conway is the support I have received, not only with obtaining my current role, but also with all the training provided so far since I joined the company.
How has your career developed since joining the company?
My current role has presented a lot of challenges as I had no knowledge of traffic management previous to joining the division.
I have found that the best way to achieve great results is to work as a team and support each other. I would not have been able to learn so much if not for my colleagues.
What are you responsible for?
As a CAD Technician within Traffic Management I design plans that comply with the safety regulations regarding traffic flow and pedestrian movement around the construction sites.
My main responsibilities involve designing plans, liaising with clients and meeting deadlines.
What is your proudest achievement since joining FM Conway?
As I have only recently joined Traffic Management, I have not had the chance to make a major contribution on any big schemes, but I am proud of every project I have worked on so far as each one has taught me something new. I have designed plans for various departments within FM Conway (Surfacing, Term, Structures, WDM, Conway Aecom), as well as external clients like Thames Water.
Recently I have been more involved with the G Network scheme, drafting the plans necessary for installing the fiber network cables in central London. It's an exciting project as it brings new technology to London.
What are your plans for the future?
I intend on learning as much as possible in my current role and after gaining more experience, to be more involved with larger schemes and ultimately be able to oversee a scheme from start to finish.