Road Safety Week Feature: Andy Wood
Andy Wood joined FM Conway in 2007 as a Grab Lorry Driver and spent years experiencing the ups and downs of life on the road before making the change to Training Instructor in 2019.
With over 20 years of HGV experience now under his belt, Andy has been involved in both sides of Road Traffic Safety, whether it is behind the wheel of a 32t vehicle, or as a cyclist on the roads of London, his career has given him an interesting perspective to share with his colleagues.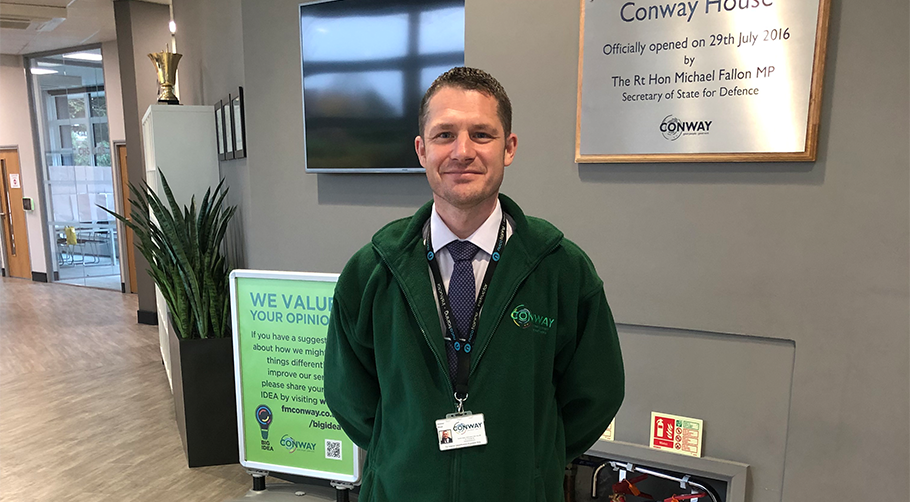 Now as a Training Instructor, Andy is a familiar face in the business that is keen to share his knowledge and help everyone to understand the dangers that exist for all road users.
"I think it's brilliant that I have been given the opportunity to help train drivers," said Andy, speaking about what his experience brings to his role. "I am able to relate to the class and the people I am training, and I can also understand their perspective, which just brings greater credibility to the programme."
"I show them that we are all human and that we can all make mistakes. I want everyone leaving the classroom and going out on the road feeling like we can all look after each other, making sure everyone is safe – not just for FM Conway, but everyone out on the road."
However, Andy also suggested that the role of a lorry driver is perhaps not always looked at with the respect that it deserves, and that the average person doesn't necessarily understand the strains and mental toughness that it requires to be behind the wheel of an HGV.
"There wasn't one day when I got behind the wheel of my HGV that I did not carry the burden of knowing that if I wasn't 100% aware of what I was doing, watching my cameras and blind spots that there could be a pedestrian or cyclist that I did not see. It's a huge amount of stress," explained Andy.
"I always say to my classes that there's a lot of people that don't understand what it is like to be in a lorry on the road. I've often been asked why I am so tired as surely all I've done is sit down all day! The reality is that it is mentally draining. It is only when you take the keys out of the lorry, you can finally relax."
In his time as a driver and a trainer, Andy has also been an advocate of using new technologies to raise road safety for the business and has been heavily involved in the introduction of ANET360, FM Conway's new VR driver training system.
However, he is adamant that we must not stop there.
"There is always more to be done," added Andy. "When I joined FM Conway, it was the first lorry I got in that had a reversing camera and I did not realise what a difference it makes.
"Since then I've gone to other companies to test their vehicles and you notice that they don't have sensors. Whereas our recording cameras on the nearside and the forward-facing cameras that one of our own drivers, Graham Sparrow introduced, are such important safety features.
"FM Conway has always been at the forefront of safety and I am proud to have been a driver and now a trainer helping to keep all people as safe as possible."