Hospice charity gets £50,000 boost from FM Conway
Leading infrastructure services company FM Conway has donated £50,000 to Ellenor, a pioneering hospice care provider based in Kent, as part of the company's ongoing commitment to supporting charitable causes.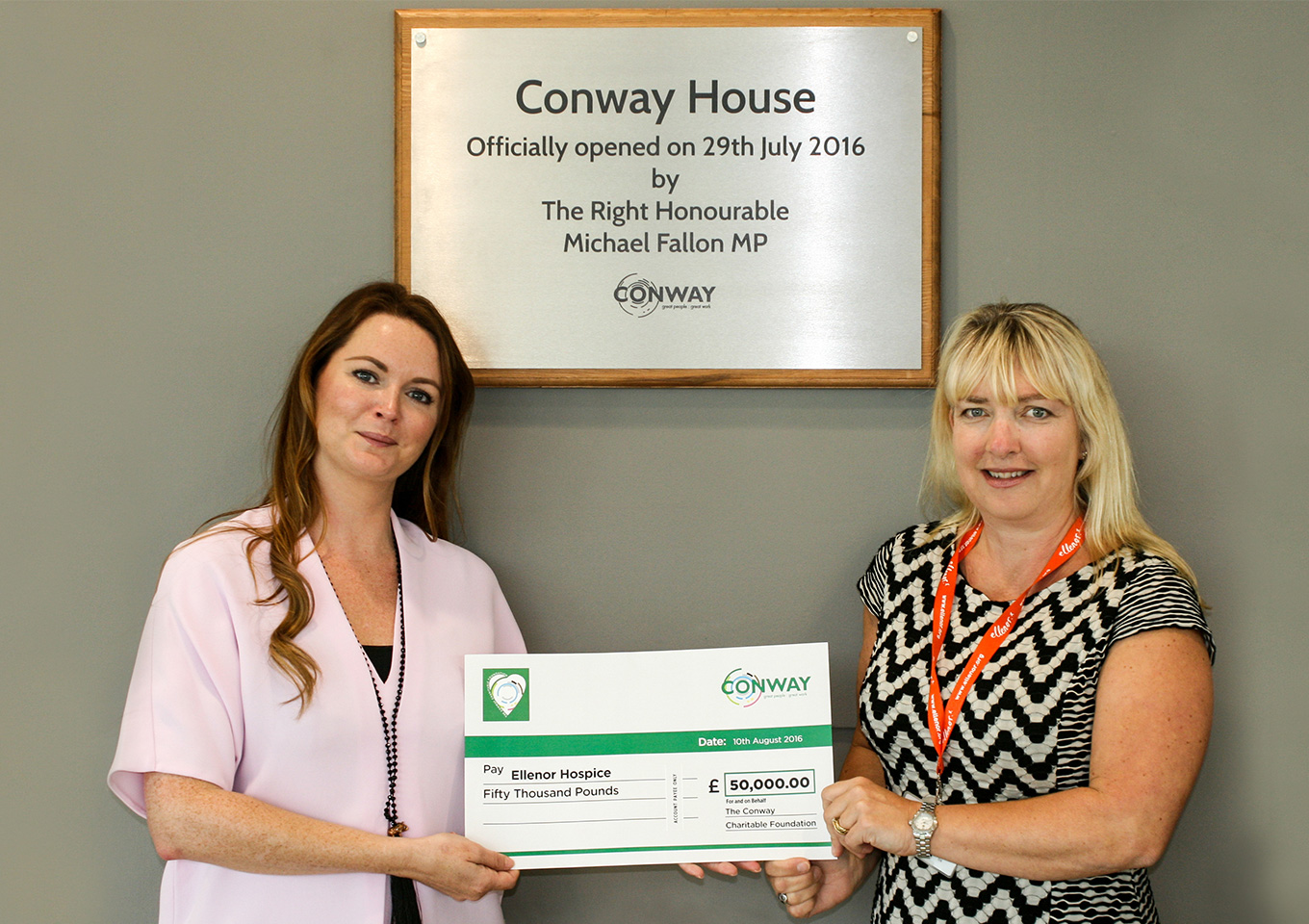 Working across Kent and south east London, Ellenor is the region's only charity to provide support for people of all ages suffering from terminal illnesses. Ninety per cent of its care is delivered at patients' homes to help them maintain normal routines as far as possible.
The donation to Ellenor came through the Conway Charitable Foundation – a charitable trust established in 2013 by FM Conway's chief executive officer, Michael Conway, his wife Kim Conway and FM Conway central services director, Joanne Garwood. The Foundation donates £100,000 from FM Conway's profits to worthy causes every year.
The £50,000 sum donated by the Conway Charitable Foundation could pay for 561 home visit chemotherapy sessions, or over 1,600 sessions of play therapy, which helps young patients and their siblings to cope with the emotional impact of their illnesses.