Westminster's ground-breaking low-carbon roadworks
Westminster City Council and FM Conway break ground on first of its kind low-carbon construction scheme, revolutionising the way public realm projects are designed and delivered in the centre of London.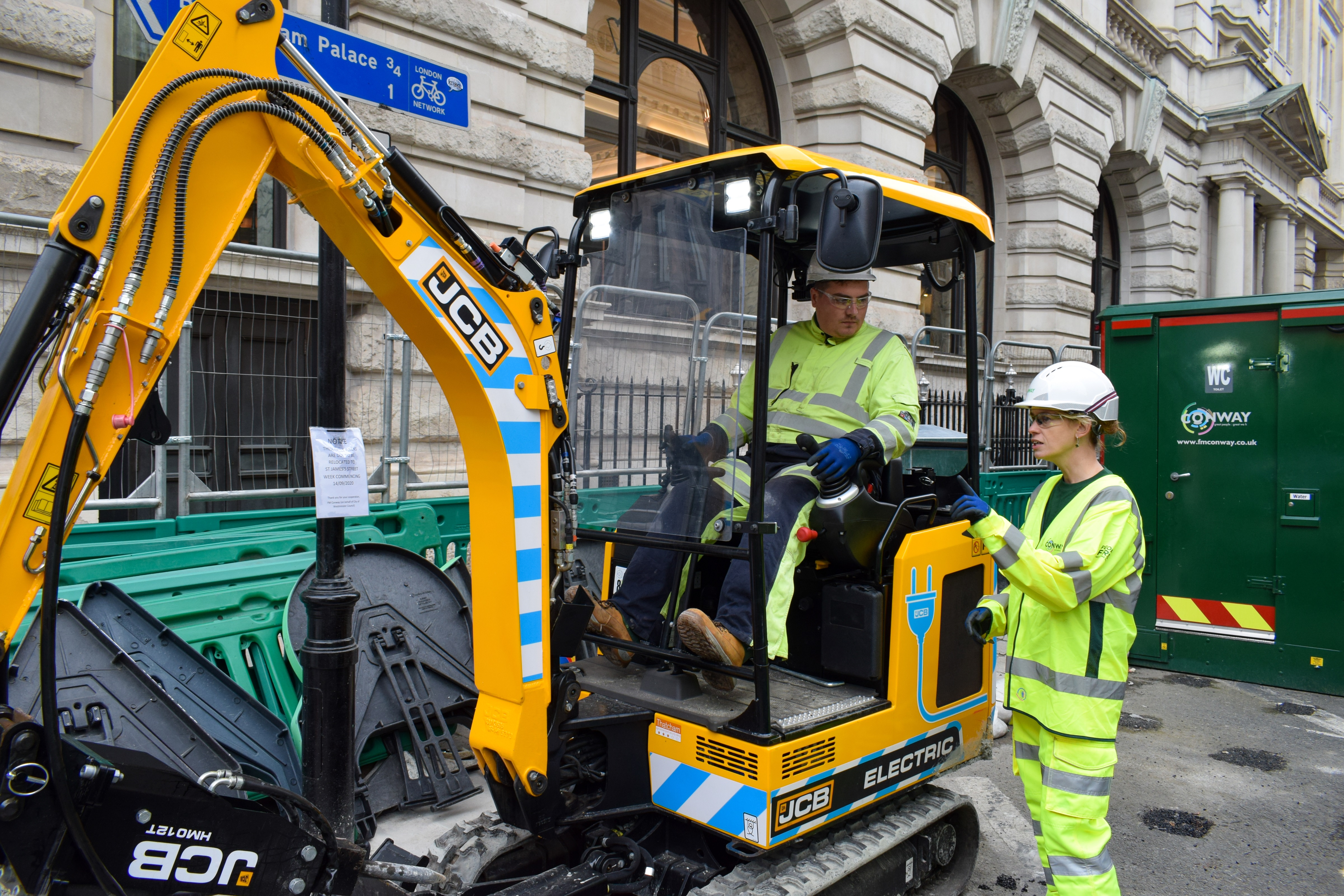 A six-week project to repair public highways and upgrade the footway in King St in the heart of Westminster will see the exclusive use of electric vehicles, tools, welfare, and recycled equipment, to remove the traditional need for diesel and petrol engines and cut carbon emissions by almost 75% compared to traditional industry methods.
Further measures will include the use of:
Electric JCB excavators and ground tools
Electric ZipCar for carbon-free transport to and from site
'GreenPatch', an FM Conway recycled asphalt product
Quieter electric equipment will reduce noise pollution to local residents
EV charging points for electric vehicles and tools which will remain in situ for local residents as a legacy of this project
Ecargo bike for small deliveries
As a local authority set at the heart of London, Westminster Council delivers approximately £50m worth of public realm repair and rejuvenation projects each year, however, their latest collaboration with contractors FM Conway aims to deliver a ground-breaking change, not only for Westminster, but for the future of the industry.
Spearheading this new form of sustainable construction is a key priority for Westminster and FM Conway, who have both set out ambitious targets to achieve carbon neutrality ahead of the Government's target of 2050.