£50,000 boost to Sevenoaks Primary fundraising appeal from FM Conway
Kent-based infrastructure services company, FM Conway, has donated £50,000 to Sevenoaks Primary School as part of its commitment to helping the school raise £750,000 to fund the construction of a new state-of-the-art building.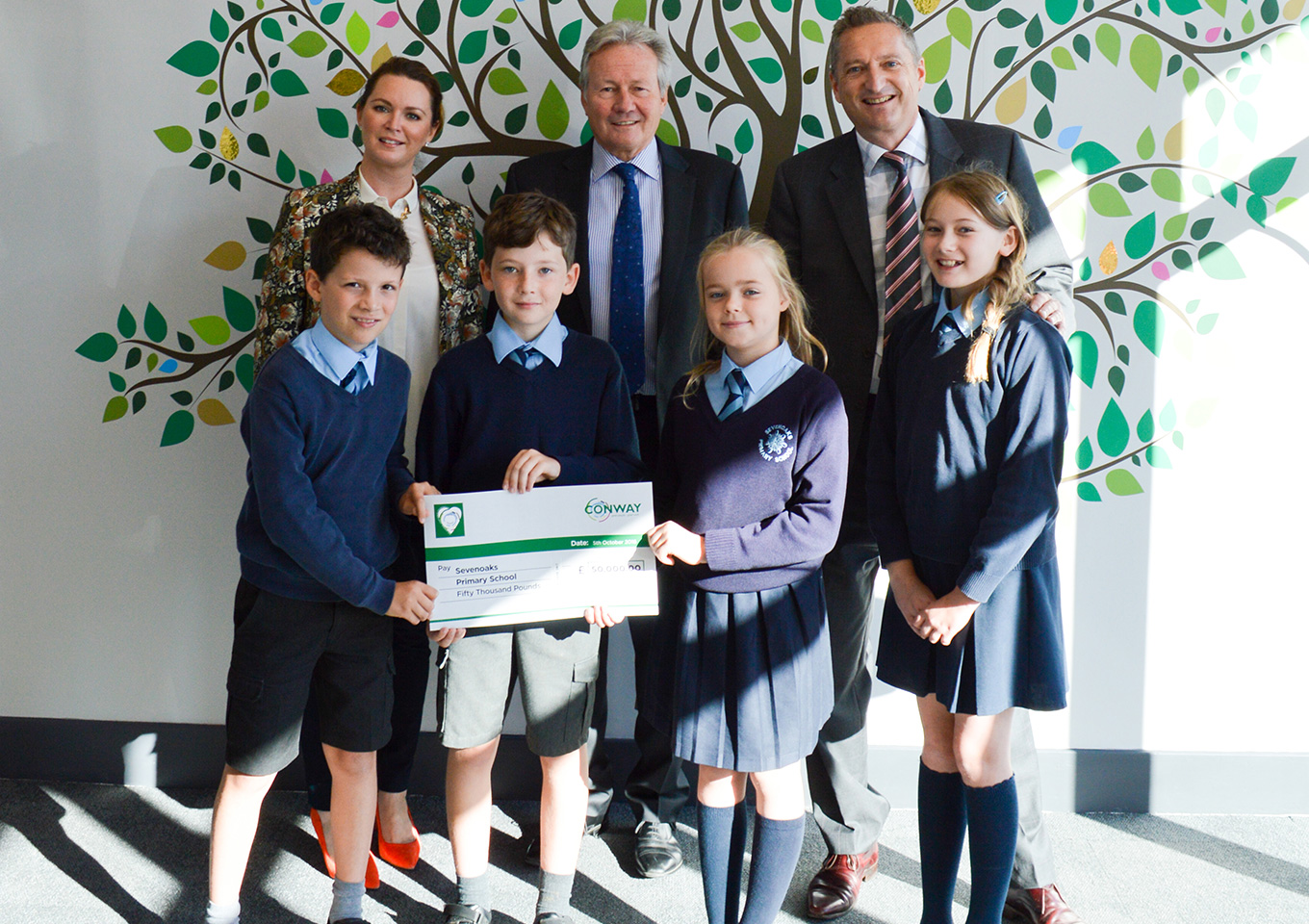 Sevenoaks Primary School has recently received approval from the Education Funding Agency and Kent County Council for the new building, after being placed on the Government's Priority Schools Building Programme due to deficiencies with the overall condition of the existing building including the heating system and pipework.
As the largest primary school in the area, Sevenoaks currently caters for 570 pupils. However, this figure is anticipated to rise to 630 over the next three years. Designs for the new building aim to create a future-proofed, state-of-the-art school able to provide for both the needs of pupils already in attendance and for those of children joining the school in the years to come.
More than 50 clubs and activities extending beyond the traditional school day already use the facilities at Sevenoaks Primary, including childcare groups, the Kent Music School and the Lightning School of Gymnastics. It is hoped that the new building will allow these additional activities to flourish while also providing opportunities for greater use of the school facilities by the wider local community.
The donation to Sevenoaks Primary School was made through the Conway Charitable Foundation – a charitable trust established in 2013 by FM Conway's chief executive officer, Michael Conway, his wife Kim Conway, and FM Conway central services director, Joanne Garwood. The Foundation donates £100,000 from FM Conway's profits to worthy causes every year.