Supplier Information

Introduction
This guide provides information to suppliers and sub-contractors providing goods and services to FM Conway on the steps they need to take to ensure that they are paid for their goods and services promptly.
Becoming a Supply Chain Partner
To become an approved vendor a Pre-Qualification questionnaire must be completed, and a vendor account must be approved in our finance system. New vendors are invited to join FM Conway's Supply chain through an internal FM Conway sponsor and are provided joining details.

FM Conway use Tradex as its vendor Pre-Qualification portal, all suppliers are required to complete the Pre-Qualification questionnaire. All vendors are required to 'self-maintain' details such as remittance address, bank details and insurances via the Tradex portal and FM Conway will only accept changes to this information in this way.

Prospective suppliers are invited to contact supplierinterest.admin@fmconway.co.uk to provide information on product offerings and services.
Purchase Order Requirements
It is the Company's policy that all procurement of goods and services must be confirmed with a valid purchase order (PO). If your company has not received an appropriate PO, please get in touch with your main FM Conway contact.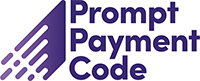 The PO number must be quoted on all invoices and sub-contract applications. FM Conway reserves the right to dispute/reject the invoice / application and withhold payment if a valid PO is not quoted.

Receipt of Invoices
FM Conway encourage the delivery of invoices in Electronic pdf format and these should be sent to the following addresses:
For Suppliers: accounts.payable@fmconway.co.uk
For Sub Contractors: subconinvs@fmconway.co.uk
FM Conway reserves the right to reject electronic invoices in other formats.
If Suppliers are unable to send invoices electronically, paper invoices should be addressed to:
FM Conway Ltd.,
Accounts Payable Department,
Conway House,
Vestry Road,
Sevenoaks,
Kent, TN14 5EL
Suppliers must ensure that invoices are delivered promptly and must refrain from hand delivering invoices to an FM Conway premise or any individual that is not in the Accounts Payable department. Failure to deliver invoices in accordance with the guidance may result in delays in processing these invoices.

Authorisation of Invoices
Supplier invoices must include (as a minimum) the following information:
A unique identification number (Invoice number)
Company name, Company Reg No, address, and contact information
Company name and address of FM Conway
A full and clear description of what the supplier is charging for

FM Conway Contact, location of supply, FMC Project No.

The date or period of time the goods or services were provided
The date of the invoice (Tax point)
A valid FM Conway Ltd Purchase Order No.
The amount being charged
VAT amount if applicable (and VAT registration number)
The total amount owed
Bank details to remit payment to

Sub-contract services will furthermore be required to provide the following details:
CIS Registration No. / UTR No.
Detail of measured/certified works/copy certificate with detailed breakdown (not just a lump sum)
Where invoice is for supply of labour, Timesheets with details of time and days worked and Contingent worker numbers (CWK)
Domestic Reverse Charge (DRC) VAT information
Retention % and amount (where applicable)
If invoice states, "as attached" or "as agreed", the attachment and details must be provided.
Payment of Invoices
FM Conway is committed to achieving prompt payment of its supply chain partners.

Standard payment terms are 30 days from receipt of a valid invoice. Non-Standard terms are agreed/negotiated with Suppliers and Subcontractors to comply with specific statutory and/or client contractual requirements.

FM Conway has process in place to identify small businesses for payment within 30 days. If you think that you have not been identified accordingly, please contact the accounts payable team.
Disputed Invoices
FM Conway Limited is committed to fair treatment of all its Supply chain partners and actively promotes transparency with swift resolution of any dispute.
Any dispute arising, either Suppliers or Subcontractors, the process will involve the Accounts Payable Team and the Procurement function as the first port of call. These functions are co-located in our head office to enable timely resolution.
Payment Methods
FM Conway's policy is to make all payments to suppliers by BACS transfer. Cheque payments will only be made in exceptional circumstances and cash payments will never be made. Payment runs are held weekly.
Contact details
Any invoice queries or issues should be directed to the FM Conway accounts payable team who can be contacted on: +44 (0) 1732 600 700 or emailed at:

accounts.payable@fmconway.co.uk