FM Conway launches its new service 'SureCharge' to self-deliver EV charging solutions across London
Leading infrastructure services company FM Conway has launched SureCharge, its own electric vehicle charging (EV) solution, to add to its ever-growing range of self-delivery capabilities.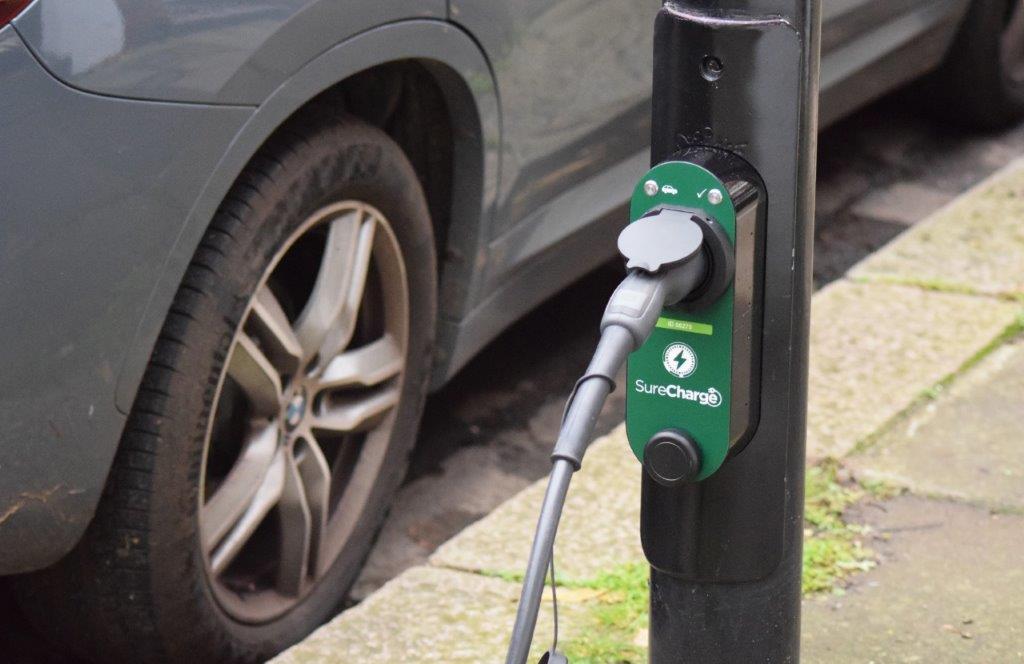 In partnership with Joju Charging, FM Conway will begin rolling out SureCharge across London early this year to help local residents make the switch to EV, with the new service aiming to become one of the fastest and largest growing networks in London.
The new service will be launched in the Royal Borough of Kingston with 100 on-column chargers installed during March under the Transport for London (TfL) GULCS framework (Go Ultra Low City Scheme). The rollout aims to help people transition to EV, as residents without access to off-street parking will soon be able to park on the street near their homes and plug their electric vehicle into a charge point on a street.
By utilising the existing power source and the lamp post itself, SureCharge can transform the infrastructure on the street into an EV charger at a low-cost, with no need for planning permission or digging up the pavement, and it can fit straight onto a street light column without creating additional street clutter. In most cases street lights are located at the front of footpaths close to where residents want to charge, so installation can be carried out quickly.
SureCharge uses CityEV charge points and green energy through Octopus Energy, and will primarily offer 5.5 KWH charging, and can be installed in a variety of methods including in-column (in the lamp post), on-column (on the lamp post), stand-alone chargers.
FM Conway has been maintaining and operating lamp posts for lighting purposes for many years within the London Boroughs and using its deep understanding of the network and its capabilities it now aims to deliver sustainable solutions for London's infrastructure.