Essential London Bridge maintenance completed one month early
The City of London Corporation's essential maintenance and waterproofing programme for London Bridge has completed almost four weeks ahead of schedule.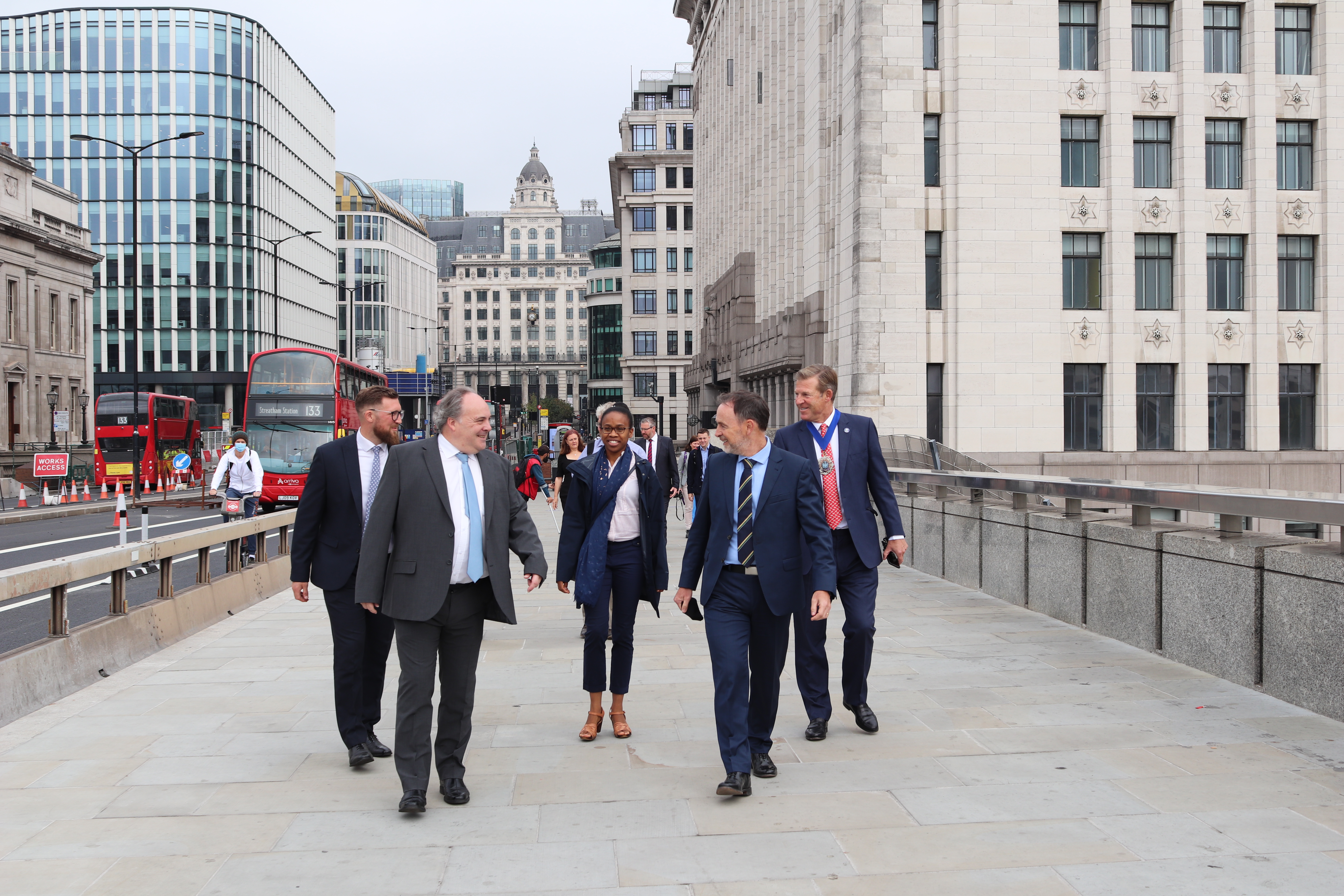 Lord Mayor of London William Russell today (21 September) visited the rejuvenated river crossing and met with contractors to mark the completion of the substantial upkeep works.
Since mid-March, London Bridge was shut to all traffic except buses, licensed taxis, cyclists and pedestrians, with all other road users diverted to nearby bridges.
The maintenance was able to continue throughout the national COVID-19 lockdown, with engineers keeping safe by following strict additional safety measures and adapting to new ways of working.
The scheduled work was to replace 24 original bearings and the original protective waterproofing layer under the road surfacing.