FM Conway unveils £11m fleet investment for 2017
Leading infrastructure services company FM Conway has invested £11.2 million in its vehicle fleet, reflecting its ongoing focus on self-delivery of services and materials to secure cost and time efficiencies for customers.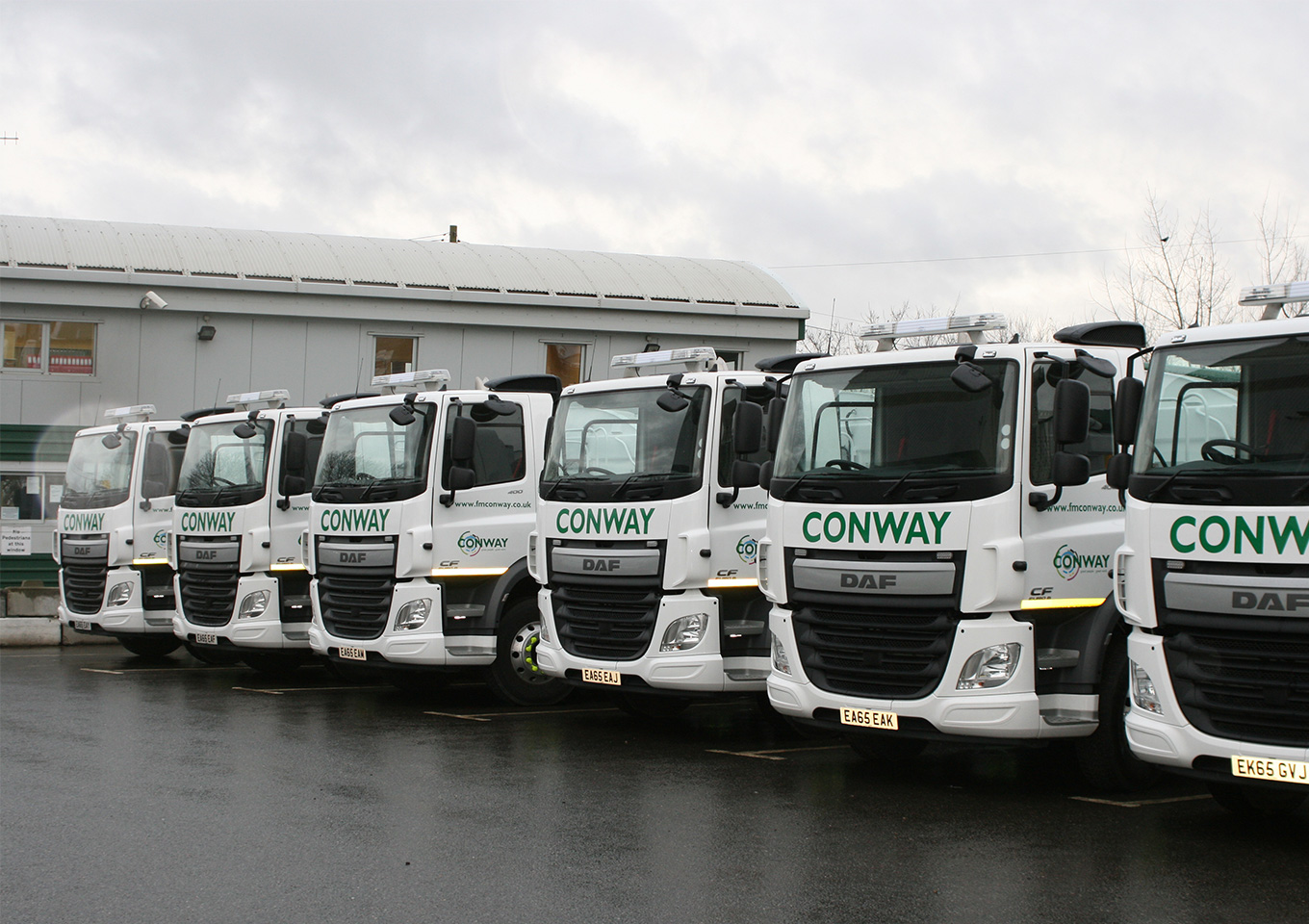 The new purchases include seventeen 8-wheel tippers and two 6-wheel tipper vehicles, as well as five 8-wheel grab lorries and a new bitumen tanker to support its growing asphalt recovery and recycling operations in London and the south of England. The company's liveried fleet now totals over 800 vehicles.
The new trucks will transport highway arisings and recycled-content asphalt mixes from and to FM Conway's operational sites and its recycling plants, which manufacture high-quality recycled asphalt mixes for sale and to supply the company's own projects.
The company has also invested in two 44-tonne walking floor trailers, in addition to two 18-tonne pole lorries to support its specialist lighting operations and a CCTV equipment van for its gully cleansing division, which uses the mobile technology to carry out drain surveys and inspections.