FM Conway celebrates contract win to refurbish Blackfriars Bridge
FM Conway is delighted to have secured the refurbishment of Blackfriars Bridge across London's River Thames, which will start in late summer 2021 and run until 2024.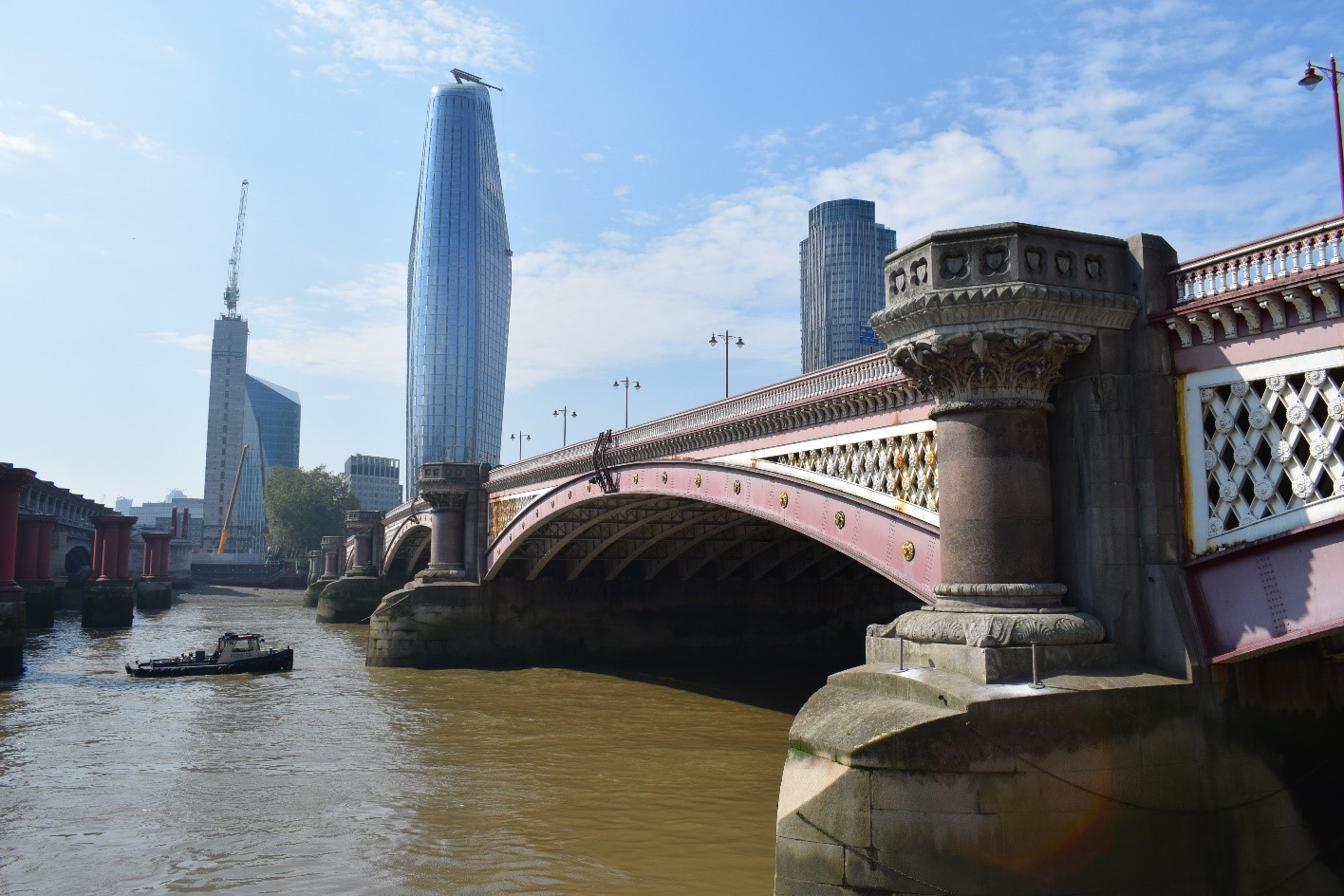 The newly awarded contract will see FM Conway's Structures team start work in late summer 2021 and is set to run through until 2024.Blackfriars Bridge will remain open to all forms of traffic with no significant interruptions expected during this time. The project will be delivered in partnership with Taziker and Alltask who recently played a key role in FM Conway's successful refurbishment of the Grade II listed Rochester Bridge.
Blackfriars Bridge is a five-span steel and wrought iron rib arch structure carrying the A201 as well as a cycle superhighway over the River Thames. The 285m long structure was built in 1869 and widened in 1909 with the addition of new steel arches. This Grade 2 listed structure, owned by Bridge House Estates and managed by the City of London Corporation, has not been painted since the year 2000 and requires an aesthetic upgrade as well as maintenance to some of its features.
As part of the project to rejuvenate the structure, FM Conway will carry out a full refurbishment of the cast iron parapets as well as the maintenance painting of one of the Thames' most iconic crossing points. Using the innovative cantilevered scaffold system FM Conway plans to carry out the work while minimising the load place upon the bridge structure and maximising the footway space for pedestrians.
The scope of works includes:
Repair and renovation of the cast iron parapets to Blackfriars Bridge
Creating a suitable access system to the underside of the deck that satisfies requirements of all stakeholders
Preparation and maintenance painting of the five spans of the bridge
The bridge is a key transport link within the City of London, one of the busiest crossings over the River Thames, and the location of one of the busiest work sites for the Tideway Tunnel project.