Dave Conway – Driving Safely into the Sunset
For the final time, our Road Safety Manager, Dave Conway, says goodbye in his latest blog as he details his upcoming retirement and his next steps in the world of road safety.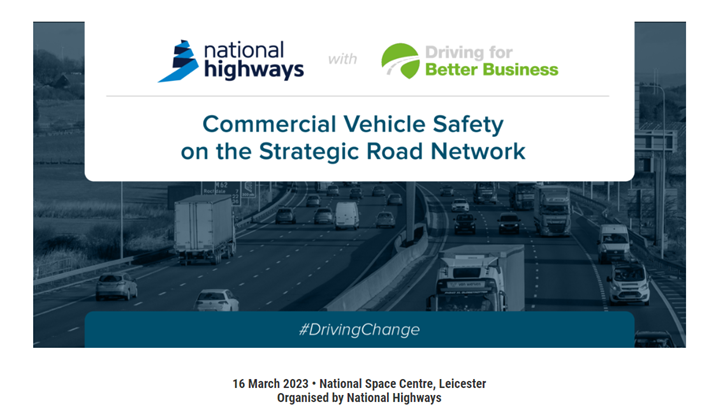 The challenges of keeping people safe on the road never end and there is always work going on.
However, time marches on, and we are all getting older.

In June, I will be retiring from full-time employment.

However, I don't see this as an end to my road safety activities, rather as the start of a more focused approach to my efforts in the field.

I will continue to provide assistance to improve the approach to work-related road risk and to help develop management systems to address those risks.

I have, also, been asked by Brake, the road safety charity, to join a lay advisory panel, providing input and guidance to ensure that they remain abreast of all road safety developments. This is my opportunity to give a little back to society and to keep myself engaged.

I do see retirement as an opportunity to fully engage in the activity that I have developed such a passion for, and I shall be continuing my work with BSI and ISO as well.I have also had few outings since my last blog.

In April, National Highways had their first road safety conference at the National Space Centre in Leicester, and I was honoured to be one of the guest speakers in what was an amazing line-up.

I must be honest, I didn't even know the UK had a national space centre, but it is an amazing venue, and it was a fabulous event. I had some fantastic feedback and, two months later, I am still getting interested parties contacting me to discuss the event.
In May, I had the pleasure of attending yet another awards event, in Birmingham, and was delighted to come away with a 'Commended' certificate. It's always nice to receive awards.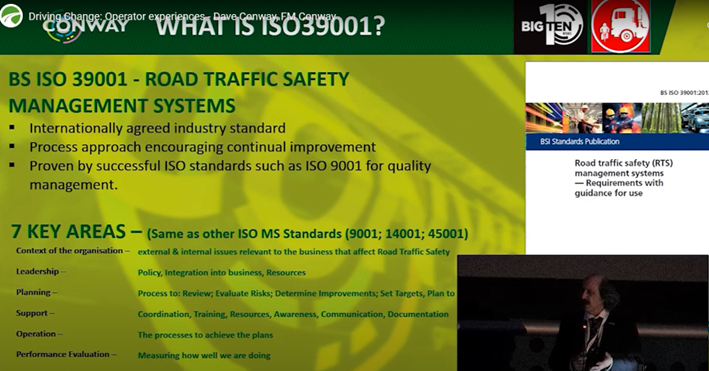 However, this past weekend, I received the most exciting news I have received in a long time.

The international ballot for the final draft for 'International Standard ISO39003 - Road traffic safety (RTS) – Guidance on ethical considerations relating to safety for autonomous vehicles', closed and received unanimous approval - a tremendous result!

This, for me, concludes a seven-year project.

Three years of developing a new work item proposal and canvassing the support of the international community to get the work underway, followed by four years leading a team of international subject-matter experts to create what will be the worlds first-ever standard for ethical behaviour.

I find it so exciting that at a time when some of the cleverest people in the world, from Elon Musk to Bill Gates, are warning of the risks to society from Artificial Intelligence (AI), that the very first step in standardising an approach to AI behaviour has come from the UK, and from FM Conway! I hope that this standard will become the basis for future work on AI behaviour, not just for road safety.

And so, on that note, I thank you for following me on my ongoing journey in road safety.

I do hope you will all continue to do your best to stay safe on the roads and, perhaps, I may get offered future opportunities to talk with you.

Goodbye!