Maggie Taylor: Let's Say Yes to Apprenticeships
Our A&A Internal Sales and Customer Service Supervisor, Maggie Taylor, discusses exactly how she entered the construction industry, the importance of apprenticeships, and how she tackled stereotypes and challenges throughout her early career.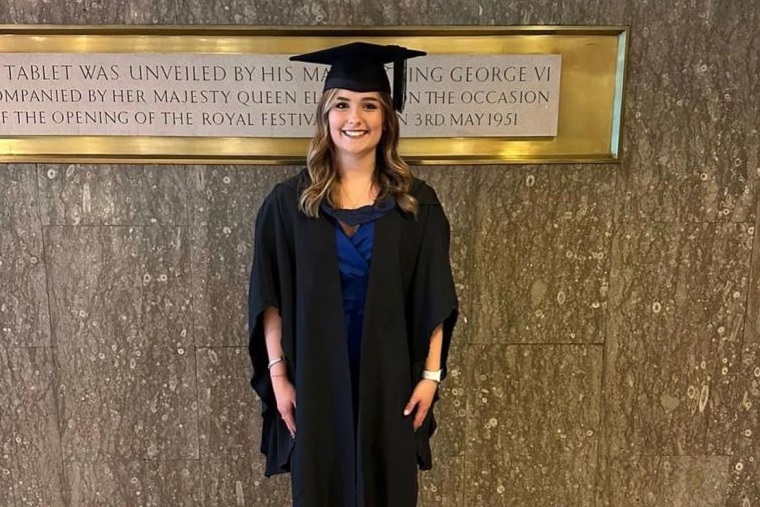 I've loved my time in the highways and transport industry so far but if I'd listened to my teachers I never would have joined.
I started out as a commercial apprentice in FM Conway's aggregates and asphalt division four years ago after meeting people from the company at a careers fair. I knew I wanted to learn and earn at the same time and everything they were saying about apprenticeships at the business, gaining experience across many different areas and getting stuck in, sounded exactly what I was looking for.
The problem was my school couldn't understand why I didn't want to go to university. I'd done well academically and was chosen as head girl for my year. Someone like me just didn't do an apprenticeship – it wasn't the planned route. And picking one in construction especially felt like a 'waste' they said. Couldn't I find a role in HR instead?
There's a lot of talk in the industry about how construction can tackle skills shortages and get more, different people into the sector. For me, we've got to tackle the stigma around apprenticeships and who they're for, making sure young adults have proper information about construction careers and the huge number of opportunities on offer.
People have a set idea about roles in our industry: that they're usually on site, outdoors and very physical. That's part of it, of course, but there are so many other aspects to the work and therefore different options to choose. In my apprenticeship I covered customer service, project management, sales, product development, and sustainability in business while selling FM Conway's A&A products to external customers and managing internal orders for materials. No hard hats required!
I studied for a degree in business management alongside working and having that hands-on experience made it so much easier for me to get to grips with the different subjects that were part of my course. I'd already lived through many of them at work.
Educating the people who influence young adults about their job choices – family, teachers, youth workers – is so important and I'd encourage businesses in our sector to think about how they can do more to change those influencers' understanding and perception of the industry.
I was lucky my parents completely supported my decision to join FM Conway, and that I met those people at the careers fair – a case of right place, right time. I'm delighted to be doing well in my role – I recently graduated and will soon finish my chartership as a Chartered Manager Accredited by the Chartered Management Institute. I've even been promoted too.
Doing an apprenticeship was, without a doubt, the best possible path for me. I've built a rewarding career from not taking the standard route and doing something I really love. I want others to get that experience too.