FM Conway secures £8m works packages for West Sussex County Council
Leading infrastructure services company FM Conway will continue its partnership with West Sussex County Council having been awarded two works packages estimated at £8m across the council's new Highways Services Contract.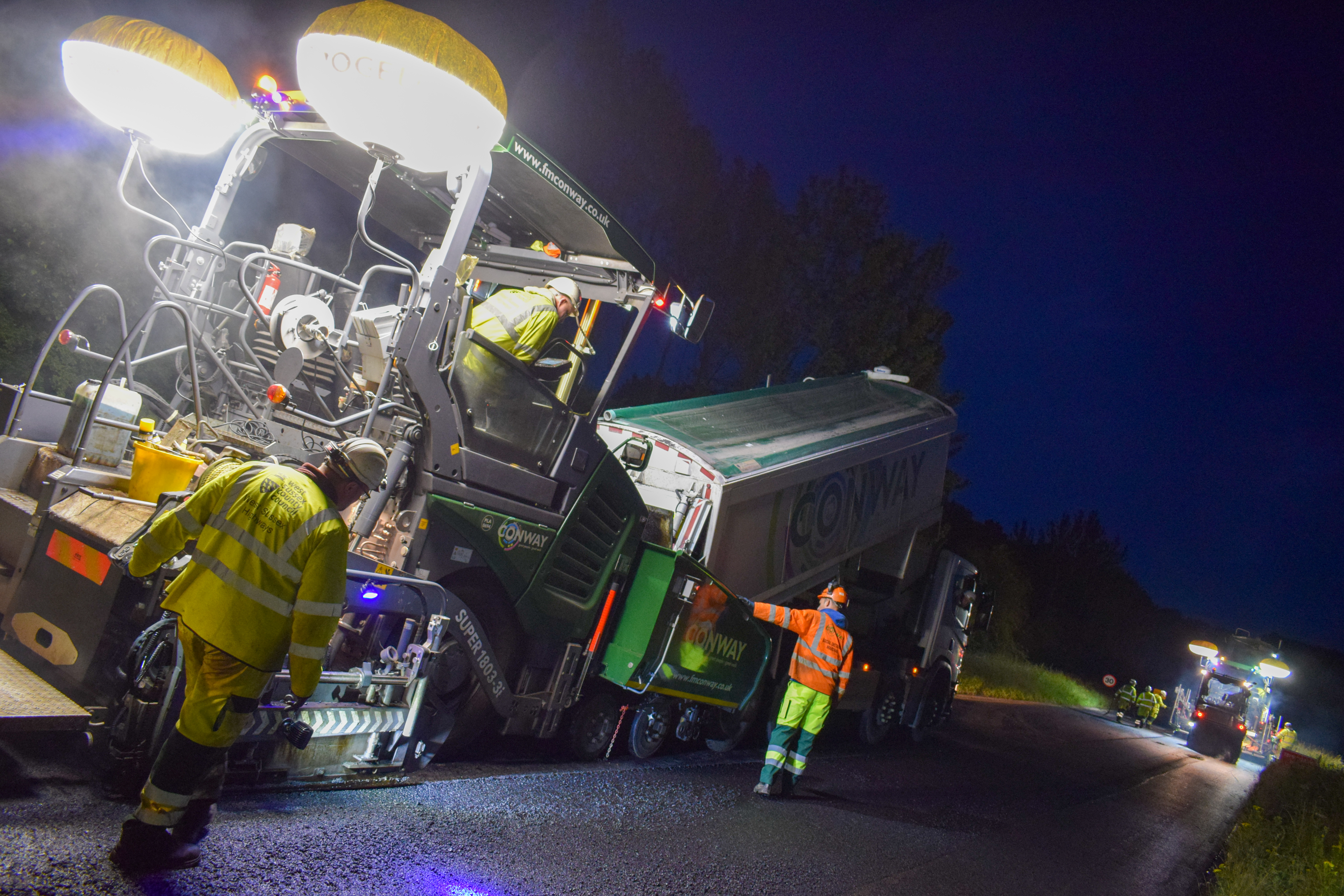 West Sussex County Council continues to invest in its highway's infrastructure with an emphasis on local roads and footways across the county, supported by FM Conway who has been operating on the Highways Maintenance Contract since 2020.
The business has now been awarded Lot 4 for 2023 to build on its existing partnership with West Sussex to support these ambitions, as well as to drive new innovations and sustainable solutions which benefit the local communities, businesses, and all visitors to the county.

The new programme of works, which is due to start in April 2023 and runs for 1 year, will see FM Conway use its self-delivery expertise to focus on two works packages, which includes Resurfacing Principal and Local Roads, as well as Footway Reconstruction and Small Works across a total of 105 sites in West Sussex.

The business has been selected in part for its commitment to delivering innovation through recycled materials to achieve net zero carbon working practices. FM Conway is well established in the region thanks to its highly advanced Newhaven Asphalt Plant and privately-owned HGV fleet, both of which enable a surety of supply and a focus on materials recycling across its local operations.

After recently delivering planned carriageway and footway resurfacing packages for West Sussex County Council in 2022, this latest contract award will now enable FM Conway to enhance its growing network in the South East of England and build upon its existing relationship within the county.