Conferences, Coronavirus and Road Traffic Crashes
IMS and Road Safety Manager, Dave Conway, is back with his latest blog, discussing what is happening in the world relating to Road Traffic Safety.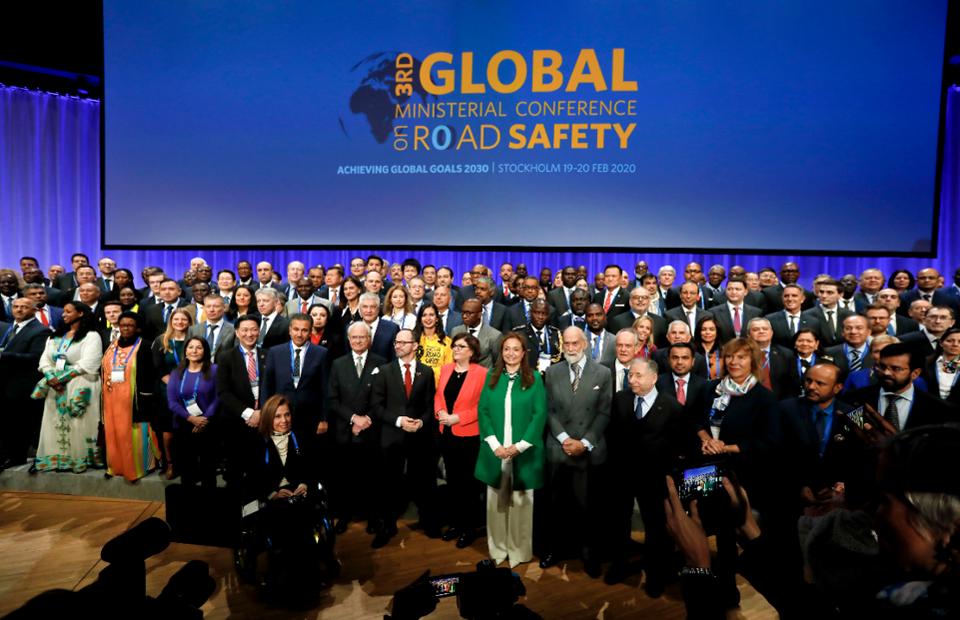 It seems a timely opportunity to deliver my latest thoughts on Road Traffic Safety and where FM Conway is with our ongoing efforts to reduce the epidemic of death and life-changing injuries that are suffered as a result of road crashes.
It is timely because, today, coronavirus is the headline news. To date, 2,619 people have died from the virus, 25,804 people have recovered. It is approaching epidemic.
What I do not see in the papers is that, last week, the Third Global Ministerial Conference on Road Safety took place in Sweden. It reported that 1,350,000 people are killed by road traffic crashes every year, and none recover.
The conference resolved to reaffirm its full commitment to the United Nations Sustainability Development Goals (SDGs), 2030 Agenda, and especially those goals relating to Road Traffic Safety.
I am delighted to say that FM Conway is a proud supporter of all the UN SDGs and specifically supports the use of ISO 39001, the world's only internationally accredited management system standard for Road Traffic Safety, recognized by international resolution as a tool to support UN SDGs 3.6, 11.2, 12.6 & 12.7.
It is also timely because since my last posting, we have chosen to discontinue our membership of FORS.
We were one of the original founding members of FORS but have recently concluded that it no longer aligns with the Road Safety strategy of the business. We feel that our resources are best employed further developing and improving fleet operations safety schemes and management systems beyond the safety standards established by FORS and in line with international visions.
We will continue to raise the bar for road safety to new levels whilst rigorously upholding the best practices implemented from FORS. We very much hope that there will be ongoing opportunities to work with the FORS team to develop and deliver innovative solutions to road safety issues.
At FM Conway, we pride ourselves upon our approach and credentials in respect of Road Traffic Safety. We can and will do everything within our power to eliminate death and serious injuries on our roads. We are passionate about this.
On a personal level, my activities have continued.
I chose to decline my invitation to the Global Ministerial Conference, as several of my colleagues from ISO were in attendance anyway, and I did not believe my going would deliver much value to the firm. I left Prince Michael of Kent to head the UK delegation!
On what was day one of the conference, rather than travelling to Sweden, I went up to Ripley to talk to the East Midlands branch of the Institution of Occupational Safety and Health about ISO 39001 and was very well received. I also continue to give advice to a number of businesses on how they might best implement the standard.
Also, I now have a date and location for my next ISO Working Group meeting…the end of March, in London! One of the benefits of being the convener of this group is that I get to select the location so I thought I might save some travel costs by going local.
Oh...and FM Conway are also up for another award in March - the Fleet News Award for Safe Fleet.
Keep your fingers crossed for us!