FM Conway and TfL launch groundbreaking asphalt trial
Leading infrastructure services company FM Conway has launched a trial with Transport for London (TfL) to test the use of a high recycled asphalt mix for the surface course of a strategic road.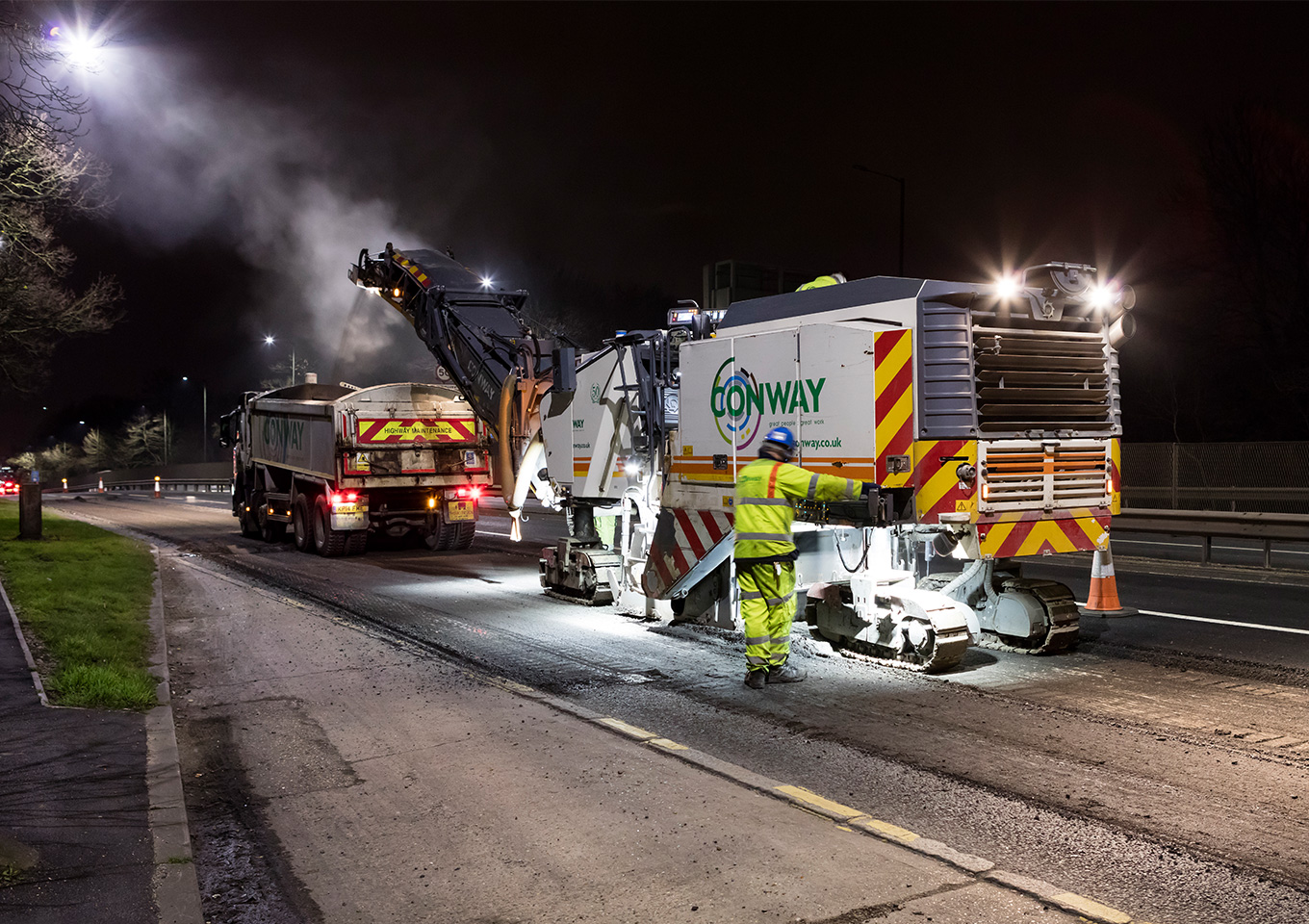 To address the challenges created by the geological scarcity of High PSV aggregates, TfL has appointed FM Conway to lay an asphalt surface course containing 50 per cent recycled aggregate constituents on the A1 Mill Hill.
FM Conway works closely with TfL on a number of infrastructure contracts across the capital and has a proven capability to recycle asphalt pavements through its two specialist asphalt plants at Erith and Heathrow.
The unique trial, which started on 22 March, will be carried out on three lanes of the strategic highway. The recycled content mix will be monitored against primary aggregate asphalts to ensure its durability and retention of a skid-resistant surface. The mix is fully compliant with clause 942 of the Specification for Highway Works and incorporates FM Conway's selected binder and aggregates, as well as Arizona Chemical's Sylvaroad binder performance additive.