Nick McDowell
Civil Engineering Apprentice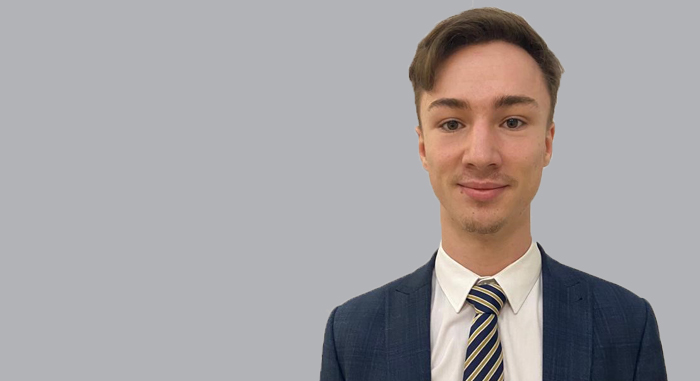 What led you to the construction industry and FM Conway in particular?
Since I was young, I have always had a keen interest in the construction industry and always planned on following a path into the industry - it is just something that always made sense to me. As for what led me to FM Conway specifically, it was my rugby club, Sevenoaks RFC. This is where I heard about the opportunities that FM Conway had to offer and I was hard pushed to turn down such a chance, working within an area I had always wanted to and for a company as big as FM Conway.
What made you choose an apprenticeship?
For me, full-time University was never something that appealed to me. It wouldn't have been the best path for me to take. I always wanted to gain the qualifications whilst also gaining real-world experience alongside my education. Ultimately, I believed this was only possible within an apprenticeship and that this was the perfect avenue for me to take.
What does a family business mean to you?
I believe a family business is an environment in which everyone is comfortable, everyone is caring and looking out for each other. For me, it's a business that from top to bottom everyone is treated equally.
How did you get into your division?
I went for the Civil Engineering Apprenticeship and upon getting the job I was judged to be best suited to work in the Consultancy division in the London Victoria office. I believe this is a great place to work as part of FM Conway.
What advice would you give to someone who may be thinking about an apprenticeship, rather than a place at University?
I would say to take your time. I wanted to enter the construction industry since I was in school, but upon leaving, I didn't find anything I wanted to do and was limited by my lack of a mathematics A-Level. However, I took a year out, working and looking for an opportunity like the one I have right now at FM Conway.
What are you passionate about outside of work?
Outside of work I play rugby for Sevenoaks RFC and have done since I was eight years old. I play Saturdays and train Tuesdays and Thursdays when I can. Plus, I frequent the gym most evenings if I have time.
I am also hugely passionate about music - listening, making and writing music.