Mark Whelehan
Head of Projects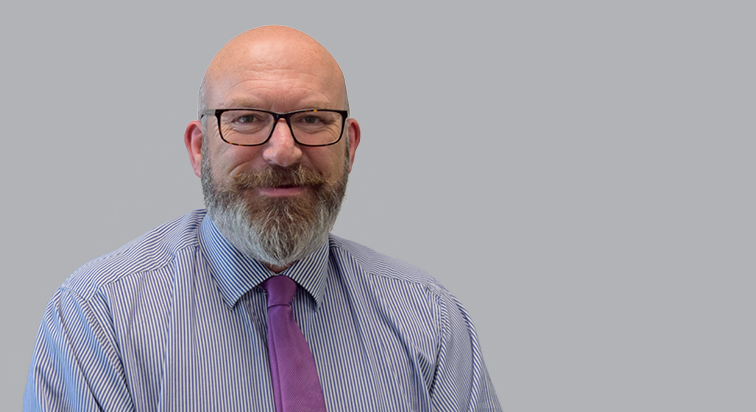 What do you most enjoy about your role at FM Conway?
The diversity! Very few, if any days are the same, however, the key aspects of what we do are consistent with regards to constantly improving our safe working culture, challenging our abilities to meet our customers' needs and providing value for money.
How did you get into your line of work?
Some 32 years ago I started as a yard operative/weighbridge clerk at Tarmac and through some luck, chance, hard work and determination I secured the opportunity to develop a career in the Aggregates and Asphalt sector; working for Foster Yeoman, Aggregate Industries and now FM Conway.
What are you passionate about outside of work?
Family. I'm incredibly lucky to have found "the one" early on in life and we've been together for 31 years and have two great children who are making their own mark on the world. Maybe a little cliché, but I worked having to stay away for a long time and our strong and supportive bond as a family ensured we made the best of the time we were together.
What might someone be surprised to know about you?
I have a great love of History and enjoy visiting historic sites with my wife as we have a new found passion of hiking!

What is your proudest achievement since joining FM Conway?
I was fortunate to play a large role in developing and installing award-winning and industry first fume management systems, which was a great achievement of mine. In addition, I find that having the opportunity to watch the development of people in the organisation, progressing from operatives to supervisors and managers brings a great sense of pride. When you've been involved and can sit back and recognise that you've played a small part in someone's progression it's a truly rewarding feeling.
Most recently, my proudest moment was overseeing the demolishing and replanting of our Aldershot asphalt plant, as part of the Conway Collect brand. Together with the local team, other FM Conway divisions and the wider A&A team, we've achieved something we can all be truly proud of and will be building upon for the future as we continue to invest in the business.
What motivates you?
I have become motivated by my general health and fitness, and I always try to have fun in whatever I do. I strongly believe that a smile and a laugh is the best medicine and positivity can help anyone through challenging situations.