Joe Hunt
Engineering Technician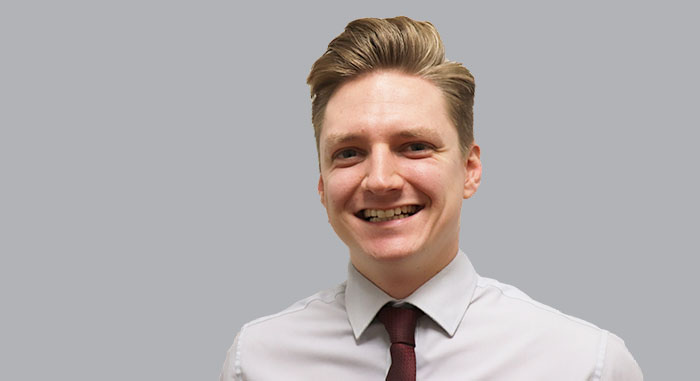 How did you get into your line of work?
When I first started working at FM Conway, I was in the permitting team; which back then was under the Consultancy Services division. Through this, I was able to get a glimpse of what the engineers and project managers were doing day-to-day. I've always had a keen interest in structures, construction and just the way things in the built environment interact, so from this I enquired at the possibility of becoming an engineer and it went from there.
How has your career progressed since joining FM Conway?
I started working in the permits team, and whilst there I stayed late to gain experience in Computer Aided Design (CAD). After a few months, I joined the CAD team full-time whilst attending college to study BTEC Level 3 in Construction and the Built Environment. After a year or so in the CAD team, I joined the Structures team in Consultancy Services as an Engineering Technician and begun my HNC and HND in Construction and the Built Environment with Civil Engineering. I'll hopefully begin university next September to study a Civil Engineering degree.
What motivates you?
I love learning. I enjoy reading about future and current construction techniques to expand my own knowledge base and become as good as I can possibly be in my role.
What do you most enjoy about your role at FM Conway?
The people. I work with some great people who are extremely talented and have helped to shape my path and guide me wherever necessary. Also, I think the fact that FM Conway has so many different facets to the business encourages collaborative working and helps to drive the FM Conway ethos of self-delivery, and from this I get to experience a variety of sites and scenarios in the construction and infrastructure industry.
What do you enjoy doing outside of work?
Socialising with friends, going to gigs. I also volunteer at Brands Hatch some weekends to marshal the racing they have down there.
Within your specialism, what do you see as a growing trend over the next 5 years?
I think the adoption of BIM in the construction industry will become much greater than it already is, which will allow for better collaborative working between disciplines and allow for much greater accuracy regarding the actual 'construction' of a project. This will aid engineers and other construction professionals to price up jobs and materials much easier, and see where any problems are in the pre-design of a scheme, which can mitigate costly 'fixes' further down the line before they happen.