Jared Humphries
Engineering Technician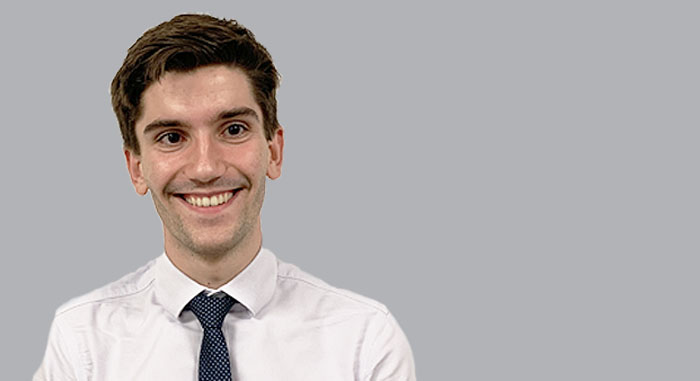 How did you get into your line of work?
I knew pretty early on in my A-Levels that I needed to start thinking about what I was going to do afterwards, but despite the push towards going to university, I didn't feel that this was for me so I started looking at apprenticeships.
I still enjoyed Maths, Physics and Product Design so wanted to find something that incorporated a bit of all three. Eventually I found Civil Engineering and naturally wanted to go down the design route as this is what I enjoyed doing. This resulted in me doing some work experience in Civil Engineering with various companies; one of which was FM Conway, where I fell in love with engineering and knew this is what I wanted to do.
How has your career progressed since joining FM Conway?
After my first interview, they had decided to put me in the Structures team in the Consultancy division, as this was the place that best matched what I wanted to do. Two years down the line, after finishing my apprenticeship and still enjoying what I do, I have just been promoted to an engineering technician.
What is your proudest moment at FM Conway?
FM Conway is currently constructing a new asphalt plant in Newhaven and the Consultancy team have been heavily involved with this. Some of the things I have been personally involved with are the design of the drainage and foundations, swept path analysis and communicating with various people around the business.
During my involvement with this project, my manager went on leave and left me in charge of the project. Although at first it was daunting to be in charge of such an important project (but I was trying not to think of that), I was able to rise to the challenge and deal with any questions asked or make any amendments to the designs needed.
Being so heavily involved in this project has been good for me and has allowed me to progress my career and gain more confidence in what I do.
What are your plans for the future?
I have recently achieved my Engtech, a professional membership of the Institution of Civil Engineers. But I would like to progress this to the next level by getting my IEng. Luckily, I will get to do this as part of my BEng degree course in Civil Engineering that I have just started at London South Bank university.
As for the future - I plan to finish my degree course and continue progressing in the workplace by taking on more responsibilities and tackling more and more challenging work.