Helen McConnell
Public Liaison Officer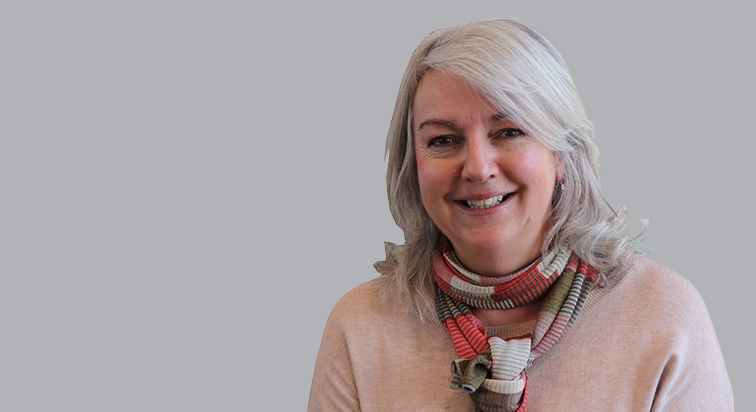 What led you to FM Conway?
Well I had been working in a customer facing role within banking for 31 years and there was an opportunity to take redundancy as my department were relocating to Scotland. So, I thought why not try something different. My husband had worked for FM Conway for many years. He knew I was looking for a new challenge and had heard that a position was coming up for a public liaison officer; so I applied and haven't looked back since.
What are you responsible for?
I work on several schemes at the same time and every client has different requirements. Essentially though, I ensure all the stakeholders - whether they are local businesses, small independent traders, large high street names, schools or community centres - remain updated on our work and progress. This can be by regular newsletters, public meetings, posters or just popping in to speak to them.
A fundamental aspect of my role is being able to build a unique relationship with the client and working collaboratively with them to ensure we deliver value through our service. As the scheme progresses, I make sure I collaborate with the site team and client frequently to ensure the direction of the scheme continues on the right course and all stakeholders are kept up to date.
What do you most enjoy about your role?
Engaging with residents and businesses and trying to work with them to make our work as least disruptive as possible for them. This provides me with the opportunity to meet and work with new people, on a variety of different projects – ensuring my role has a lot of variety.
What is your proudest moment/achievement since joining FM Conway?
Being a part of the official opening of the Bromley North Scheme when Boris Johnson attended.
What are you passionate about outside of work?
Cooking, theatre, sewing and yoga.
If you didn't enter this line of work, what else might you be doing?
Well for a short time after leaving banking I worked as a debt collector (which I hated), so I might still be doing that!!
What might someone be surprised to know about you?
I once sang on the radio (badly)!