Gus Smith
Contracts Manager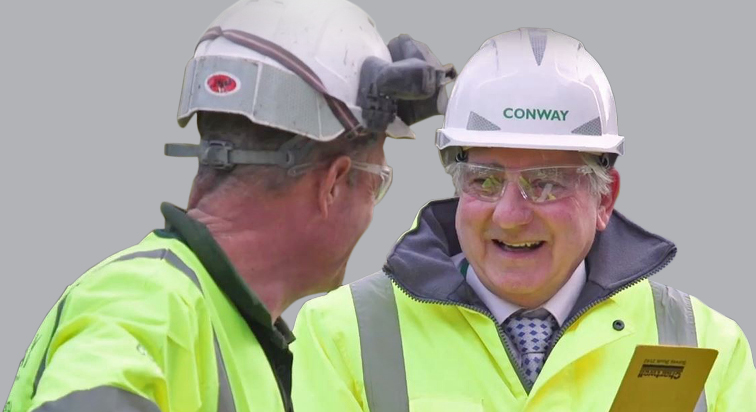 What led you to join FM Conway?
I believe it was 1969 when I first saw an opening at FM Conway advertised in the job section of The Evening News. Realising that FM Conway was a family business, it didn't take me long to apply! It was shortly into the interview when I knew immediately that this was the role and company for me.

What do you most enjoy about working at FM Conway?
The people I work with; the clients and my achievements.

How have you seen the company develop during your time here?
Having been at the company for 50 years, I have seen the company grow through almost all its most significant milestones! From the development of our own fleet through to our own materials manufacturing, the company has grown beyond my expectations. It brings me a great sense of pride and has given me great pleasure to watch the growth of this company.

What is your proudest achievement since joining FM Conway?
Having most of my family working at FM Conway, reinforcing the company's ethos; join our family.

What are you passionate about outside of work?
Three things spring to mind. Crystal Palace Football Club, my family and fishing when I go to Ireland!

What might someone be surprised to know about you?
I was left footed and handed, but at school I was forced to be right footed and handed, hence my bad hand writing!

If you hadn't gone into this line of work, what might you be doing?
I really can't imagine working within any other industry!