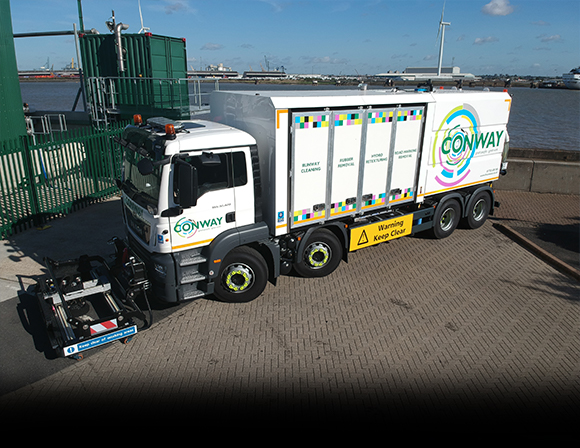 Hydroblaster
The Hydroblaster is a bespoke multipurpose vehicle containing a purpose built "Raptor" unit, working with our existing fleet of high pressure water jetting systems, in conjunction with our own in-house traffic and event management division. The Hydroblaster has the capability to work within a number of different sectors including Highways, Local Authorities Aviation, Rail Infrastructure, Retail & Leisure, Power Generation and Manufacturing.

It is designed for the effective surface coating removal of a variety of products, from rubber to line marking. It is ideal for cleaning up after fuel or chemical spillages, as it minimises damage to the existing surface when compared to other removal methods.

Due to the versatility of its unique design and "Raptor" functionality, it is ideal for all kinds of applications including general and planned maintenance, deep clean procedures or emergency works.