Modern Slavery Statement
Introduction
This statement is made pursuant to section 54(1) of the Modern Slavery Act 2015. It constitutes F M Conway's slavery and human trafficking statement for the financial year ended 31 March 2018. It covers the activities of F M Conway Ltd and its wholly owned subsidiaries1. We are committed to achieving the highest level of ethical standards and to implementing sound governance arrangements to ensure integrity and objectivity in our business activity. We embrace the principles of fairness, inclusion and respect in everything we do.
Our Business
F M Conway is a leading infrastructure services company delivering vital services in transportation, the built environment and open spaces for communities and business. We undertake our services through our self-delivery model, and combining our in-house Consultancy Services team with front line operational excellence, we inspect, design, build, produce, enhance and maintain essential infrastructure services for the community.
The company's (including its subsidiaries) turnover for the year ending 31 March 2018 was £297.4 million.
Our Supply Chain
F M Conway uses a wide range of suppliers who supply goods for sale and/or who provide services to our business and our customers. These include a small number of suppliers, direct or indirect, in countries classified as high risk on the Global Slavery Index. Where our audits elicit evidence of non- compliance with the standards we have established, we will support our suppliers to achieve improvement and adherence to our key performance indicators; in some cases, we accept that this may not be possible and our business relationship may need to be brought to an end.
Our Code of Conduct
We are committed to ensuring that there is no modern slavery or human trafficking in our supply chains or in any part of our business. Our Code of Conduct reflects our commitment to acting ethically and with integrity in all our business relationships. Our Ethical and Sustainable Procurement Policy sets out our standards with respect to buying goods and services; as well as detailing requirements with respect to human rights, child and forced labour and modern slavery. This forms part of our contractual relationship with our suppliers and our Whistleblowing Policy promotes the reporting of any concerns.
Due Diligence Process
Detailed due diligence is carried out on those suppliers where there may be a modern slavery risk. We have systems to identify and assess any area of potential risk of transgression of our business ethics in our own company and our supply chains, and to protect whistle blowers.
Risk Assessment

We are aware that modern slavery risks can arise from all aspects of our business mainly through our recruitment practices (including subcontracted employees), operational site management and supply of materials. We are carrying out risk assessments regarding our supplier and subcontractor chain to ensure that they are compliant with the modern slavery requirements. Appropriate actions will be taken including but not limited to the removal of any non-compliant organisations from our approved supplier list where there are identified issues that remain unresolved.
Our effectiveness in combating slavery and human trafficking
As part of our ongoing commitment to combating slavery and human trafficking, we have established an internal audit department during the year. This function will review our procurement processes across the organisation to highlight any potential risks and mitigating actions concerning modern slavery.

We are currently in the process of becoming a signatory to the Gangmasters & Labour Abuse Authority Construction Protocol, and next year, we intend to relaunch our whistleblowing process to ensure that it is accessible to a wider audience both internally and externally.

Training
To ensure understanding of the risks of modern slavery and human trafficking in our supply chains and our business, detailed training on modern slavery is provided to those responsible for procurement and more general business ethics training (encompassing modern slavery risks) is given to our teams.

Our business ethics are publicised both internally and to our supply chain and we have introduced a means by which both internal and external concerns can be reported.
Approval
This statement has been approved by the Board of F M Conway Ltd and is signed on its behalf.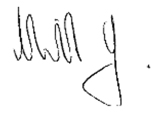 Michael Conway MBE
Chief Executive Officer
---
1Subsidiaries: F.M. Conway Building and Maintenance Limited; Conway Minerals Limited; Hawbury Cleansing Limited; The London Paving Company Limited; Heathrow Asphalt Limited; Berkshire Macadams Limited; Hampshire Macadams Limited; United Construction Materials Limited; United Asphalt Limited; United Asphalt (Theale) Limited; United Asphalt (Croydon) Limited; United Asphalt Contracting Limited; United Concrete Limited; Imperial Bitumen; 4 Vector Limited.