Ollie Molloy
Graduate Quantity Surveyor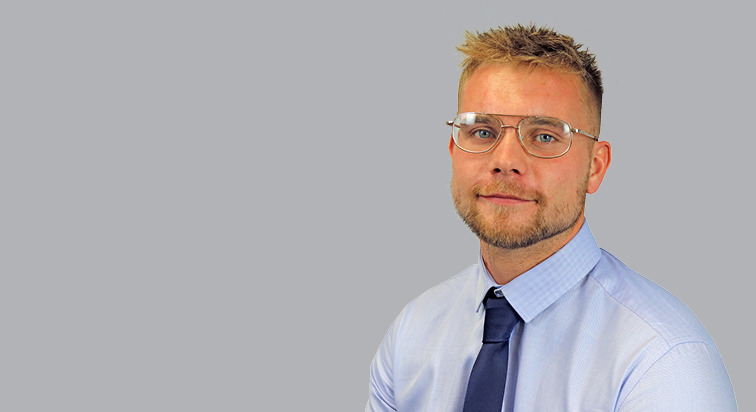 What did you do prior to joining FM Conway?
I started off at John Fisher School in Purley and went on to join the sixth form where I studied business studies. I then studied quantity surveying at Nottingham Trent University for three years.
How have you benefitted from the FM Conway Inspire Scholarship Scheme?
The Inspire Scholarship Scheme offers undergraduate students the opportunity for work experience and sponsorship whilst studying at university.

Being a part of the Inspire programme has allowed me to understand how FM Conway operates as a company. This made it a much quicker process for me to settle into work and allowed me to hit the ground running. I was also able to apply the skills and new knowledge acquired during my summer at FM Conway to my course once I returned back to university.

Fortunately, the Inspire programme allowed me to receive extra financial support throughout my time at university which paid for course books and drawing equipment, whilst also giving me some extra spending money.

The programme enabled me to build relationships with employees during my time on work experience, which gave me confidence when starting my full-time role as a graduate quantity surveyor once I finished my degree at university.
What do you enjoy most about your role at FM Conway?
One of the things I enjoy most about my role at FM Conway is the varied job responsibilities. Some days are office based, putting together estimates and applications, whilst other days entail out of office tasks such as client meetings and site measures.
What are you passionate about outside of work?
Outside of work I spend a lot of time in the gym. I am passionate about this because it enables me to set myself targets which I can aim to achieve on a weekly basis.
What might someone be surprised to know about you?
One surprising thing that someone might not know about me is that I have Swedish inheritance from my mum's side of the family.
If you hadn't got into quantity surveying, what do you think you might be doing?
I always wanted to go to university to study a topic within the construction industry and if I hadn't been quantity surveying specifically, I most likely would have studied something similar such as construction management.