Michelle Knopp
HR Business Support Team Leader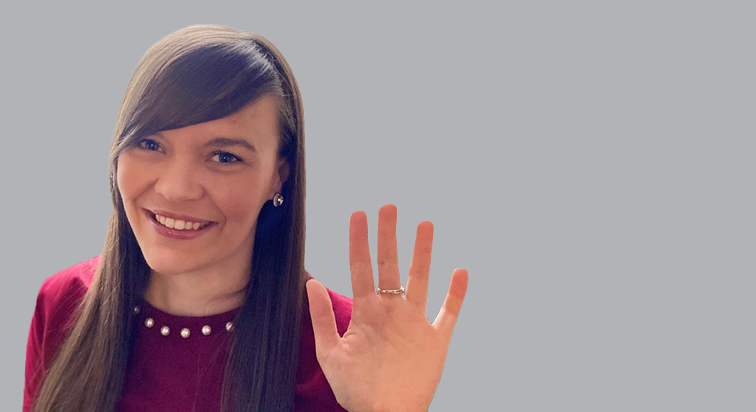 What led you to join FM Conway?
I was looking for a change in career and my partner recommended FM Conway. He also works for the company so I had already heard his many positive views and experiences and so he put me forward with their employee referral scheme.
What do you most enjoy about your role?
I love that I get to interact with and help so many different areas of the company and can develop good relationships with such a variety of people. My team are extremely enthusiastic and supportive of one another which makes every day even more enjoyable!
How has your career progressed since joining FM Conway?
I started with the company in July 2019 as a Business Support Administrator, during which time I received training on a range of areas and undertook external courses including Customer Excellence and Disability Awareness. I then began training with the HR department in November 2019, taking on their administration which we have been continually developing, and in October 2020, I was promoted to the HR Business Support Team Leader. I have been given the opportunity to progress and learn so much in such a short space of time and I cannot speak highly enough of the company's drive to help employees progress through their career.
What do you hope to achieve in the future?
I look forward to exploring the avenues available within the company, and hope to develop my managerial skills to continue moving onwards and upwards, taking on increased responsibilities and building a strong team.

What do you think is the biggest challenge women face in the workplace and beyond?
I believe a big challenge that women face is the stereotyping of job roles and the need to break these down to change the views on male dominated roles, in order to encourage women into these roles and help others recognise their knowledge, abilities and qualities to perform any role at a high level, regardless of gender, and ultimately allow them to gain full respect in their role.