Ella Davies
HR Apprentice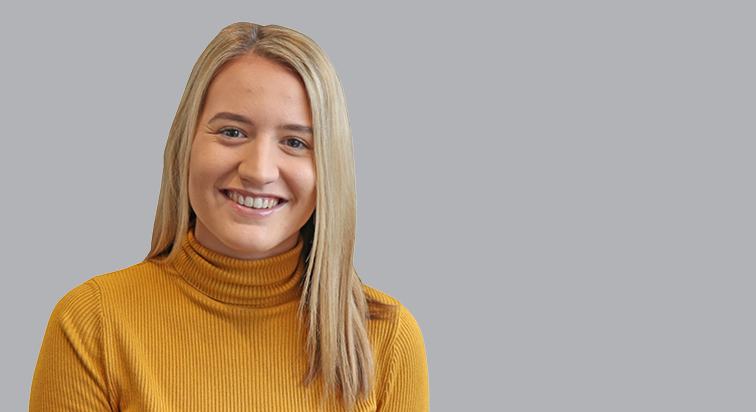 What do you most enjoy about working for FM Conway?
What makes my job so great is the people. In my role I have a lot of opportunity to communicate with a large number of employees, both office and site based. From sitting in meetings, to talking to people over the phone, the people who work here really do make FM Conway the friendly family business that it is.
Why the HR apprenticeship?
I believe apprenticeships are a great opportunity to learn whilst being in a work environment.

I came to FM Conway on a work experience placement straight from school, not really knowing what I wanted to do. I was then introduced to Human Resources and was immediately interested in all the elements within the department, so I thought I would start a career in that field.
How has your career progressed since joining FM Conway?
I have been involved in a vast amount of different areas of Human Resources just by working in the team at FM Conway. This experience has furthered my knowledge and enabled me to go out to the business with a more in-depth understanding of HR issues.
What does a family business mean to you?
Despite FM Conway being a huge organisation, you can still feel the family aspect when working here.

I have an amazing team around me who are always there for me, who want me to succeed and who give me a considerable amount of support; they are my family.
What would you be doing if you didn't enter this line of work?
If I wasn't lucky enough to have the opportunity to work at FM Conway I have no idea what I would be doing! But, it most likely would involve working in retail.
What might someone be surprised to know about you?
I am actually a trained ski instructor.