Chris Margett
Workshop Fitter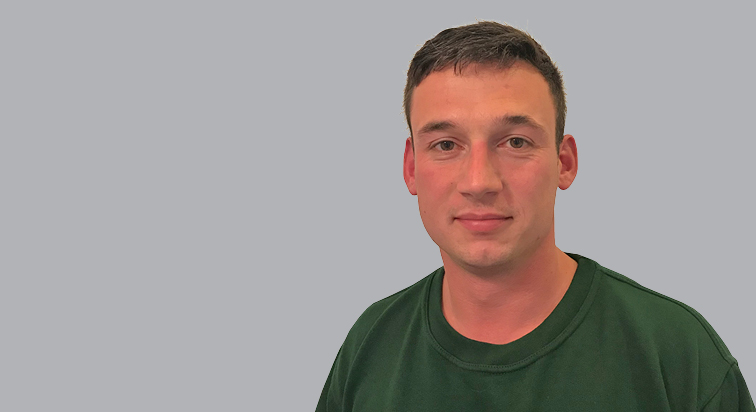 What led you to FM Conway?
I was originally set to begin a mechanic apprenticeship as a main dealer. However, when I found out about FM Conway, I decided I wanted to join a family business and today and I am extremely happy with my role as a fitter within the workshop.
What does a family business mean to you?
A family business solely operates with loyalty, as everyone is here to respect and support one another, as a family would. Every employee is a valued individual.
How did you get into your line of work?
I got into my job role when I was 16 as an apprentice, as that was something I enjoyed doing and still do. But I wanted to better myself, do something different, while still keeping my day job. That's why I joined the army reserves.
My situation is slightly different as I'm a current serving soldier within the army reserves. I have worked at FM Conway since 2001 and since 2012 I have been an active serving solider to where I have been able to deploy and conduct my military job role as a DAST commander (Defence Advance Search Team).
Are there any parallels between your current role and your previous role?
Apart from requiring self-discipline and motivation, the job roles are quite different, but I enjoy the variety. The variety of vehicles and equipment which I get to work on each day ensures that every day is different, keeping my role exciting and interesting. I can go from carrying out a routine vehicle inspection on a van to major engine work on a lorry, which helps keep it interesting and mentally engaging.
What motivates you?
For me there are three key motivators - self-pride, job satisfaction and financial reward. I'm a great believer that if you truly enjoy the work that you do, all the benefits of that will follow.
What would you be doing if you didn't pursue your current career?
I would have joined the regular army.
Do you have any tips for anyone who is leaving the armed forces?
I can't offer much advice on this, but all I would say is to speak to friends that have already left the military and ask for the advice.
What might someone be surprised to know about you?
I would have to say that it would be about my current role with the army, being a reservist is one thing, but being a part of an EOD (Explosive Ordnance Disposal) and search unit surprises most people and the fact that I choose to do it.
What do you enjoy doing outside of work?
Other than the Army reserves which takes up most of my time, I enjoy rock climbing. Indoor mainly at the moment, but I am working towards multi-pitch outdoor routes.